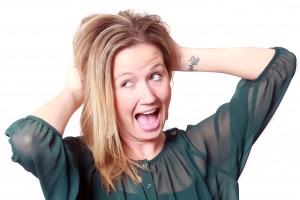 I'm asked often to describe my "character" on my morning show. I have to be honest…it's very tough to answer.
I'm 100% myself and don't try to be somebody I'm not. I'm all over the place and have many interests. I'm known for having too much on my plate and spreading myself too thin. Don't we all feel that way?
My family is #1. My husband Dave, my son Howie and my 2 golden retrievers keep me busy. I'm very lucky to have a job that I love and have so much passion for.
I love working with my charities, planning parties for my friends, helping my college interns with their careers and spending hours on facebook and pinterest.
Everyday I leave the radio station wishing I could have mentioned a certain topic or spent a little more time on a topic. That's why I started this website.
This is my life's randomness.
Photos
[cincopa AYCAV2KMBlMm]