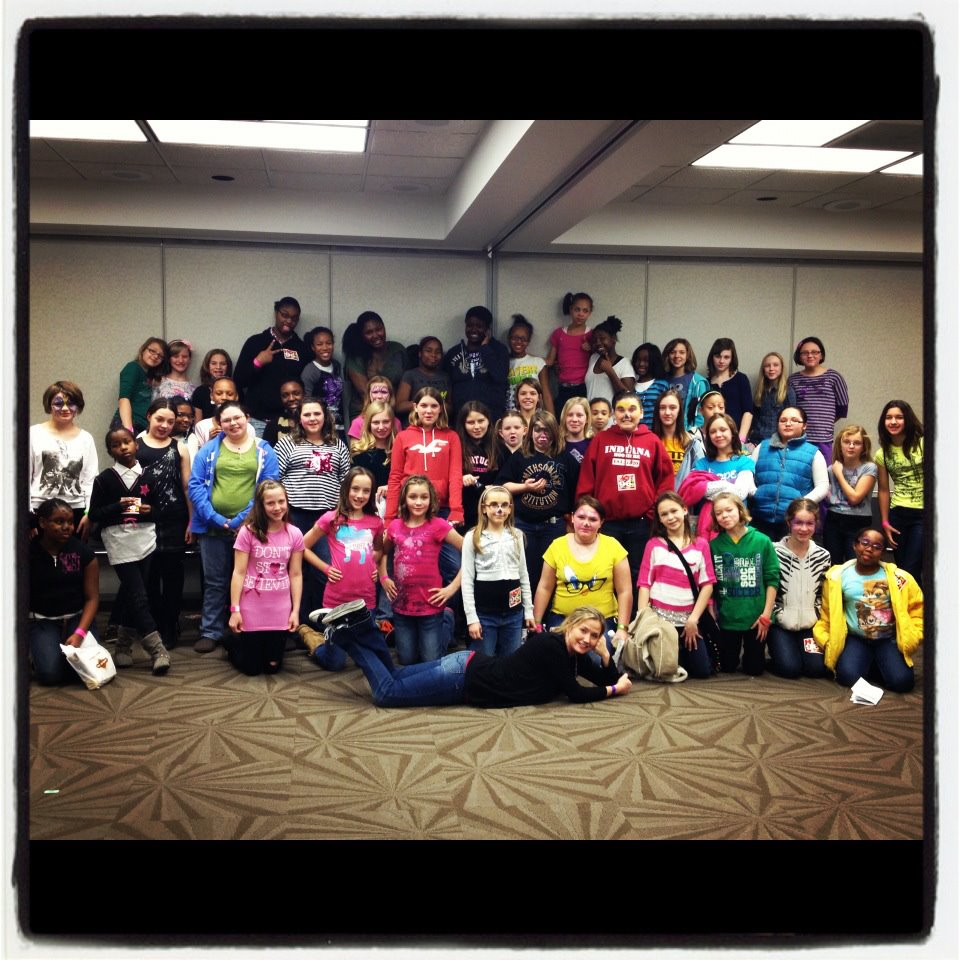 2012 marks my 3rd year conducting a workshop for the Girls in Bloom Expo in Evansville, IN. I can't believe it!
Now in it's 9th year, Girls in Bloom is an organization devoted to building positive self-esteem for girls in the fifth to eighth grade; through a variety of programs dealing with education, diversity, self-exploration, and creative expression. Over the course of a few hours in a day, there are 40 different workshops and over 400 girls that participate.
Check out a few photos below
[nggallery id=girls-in-bloom-2012]
The goal of my workshop is to basically provide a fun and upbeat atmosphere that give girls the opportunity to build some self-confidence. We do this with a karaoke/dance-club atmosphere and let the girls get up in front of others to dance and sing. After we're all tuckered out, I take time to talk with the girls about bullying and the importance of treating everyone equal.
Every year, I also get a first-class education in being "cool." This year the girls taught me how to do the "wobble."
Have you been to Girls in Bloom Expo or sent any of your girls? Leave me a comment below.
Comments